Certiflight completes its preliminary design phase with a successful Critical Design Review meeting
September 4, 2023
On August 29, 2023, Certiflight partners presented preliminary design results to the project officer and reviewers. The Critical Design Review (CDR) is the third major milestone of the project. Its objective is to ensure that the system requirements and Concept of Operations (CONOPS) of the Certiflight solution are defined and the platform specification is ready to start the development.
Key outcomes
The main outcomes of the CDR are:
A clear understanding of the users' needs, market opportunities and the regulatory environment applicable
The first results of the technical studies undertaken
The definition of the CONOPS of the Certiflight operations
The definition of the System Architecture
The establishment of the system requirements
And finally, the analysis of the Business Model of the Certiflight service
These outcomes make up a valuable input that makes it possible to start the development and prototyping stage of the project.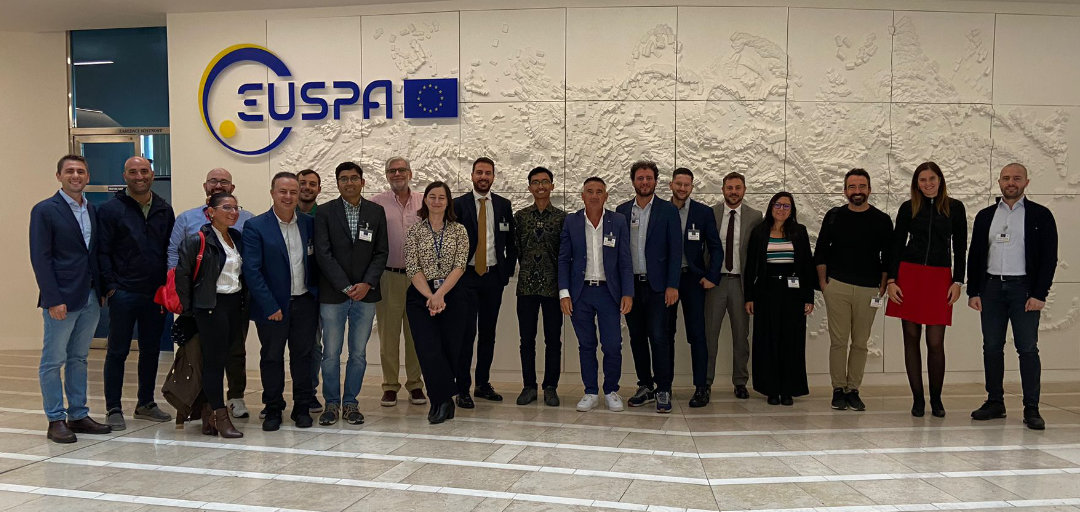 Technical studies
The meeting started with the presentation of the results of the key technical studies carried out since the beginning of the project:
GNSS and GSD algorithms, including the Authenticated Position Propagation (APP) and the GNSS Spoofing Detector (GSD) services
e-Conspicuity and automated separation algorithms
U-space regulation compliance and standards
Architecture, requirements and CONOPS
After the coffee break, the partners described the key design decisions adopted for the development of the solution, following the established engineering practices. These include the selection of the hardware and software design, interfaces required with users and data service providers, and the alignment of the requirements with the users' needs.
Business Model
The next section of the meeting was devoted to the presentation of the preliminary Business Model for the Certiflight service, offering an overall perspective on the market needs and potential of the Certiflight concept, the added value of the proposed solution and the potential business models.
Feedback from the users' survey and the Advisory Board
The partners shared the results of their efforts to get feedback from users, service providers, authorities, regulators, and other stakeholders.
We will use this feedback to guide our communication and dissemination efforts, and to identify where we need to improve the understanding of our solution by the community.
The meeting took place from 9.30am to 16.00pm at the EUSPA headquarters in Prague. Attendees were present both in person and online via streaming.